Healthcare Technology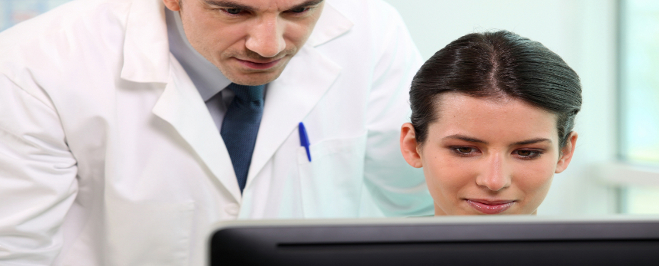 Effective use of healthcare technology can dramatically improve your practice's productivity and profitability. To get the maximum benefit from this technology, you need a technology provider who can deliver superior products, 24/7 support and tangible results.
Practice Provider collaborates with some of the most innovative healthcare technology companies in the industry in order to provide you with a broad range of solutions for your practice. We have achieved accreditation as Certified Partners and Authorized Resellers for Microsoft, HP, IBM, Motion Computing, Cisco, Sonicwall, Citrix and more. Whatever your technology needs may be, Practice Provider will supply design, installation and support that exceeds your expectations.
Key benefits of Practice Provider's healthcare technology services include:
Healthcare-Specific Solutions - Practice Provider concentrates all of its efforts on healthcare information technology. Because we focus our energy specifically on providing solutions to clients in the healthcare industry, you can be sure that your practice is utilizing the most effective services available.
Access to Certified Professionals - While other technology providers may leave you to handle things on your own, Practice Provider stays by your side even after your purchase is complete. During every phase of your project, you are guaranteed access to a trained professional every time you need one.
Direct Support from Manufacturers - Should additional assistance be required for any reason, Practice Provider has direct access to each manufacturer it represents.
For innovative healthcare technology solutions with a support system you can depend on, contact Practice Provider today.