Medical Billing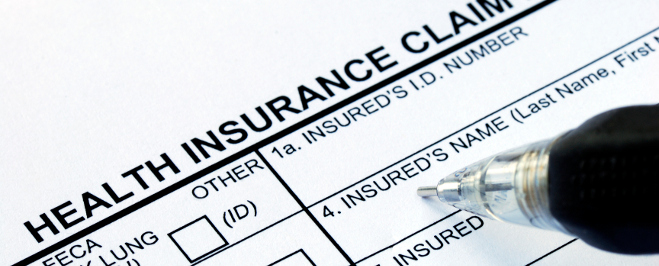 Practice Provider knew how to maximize billing and documentation so that we get paid for everything. That is the way it should have been all along. We are recouping significantly more per office visit and over the course of a week that is a big deal.


For any medical practice, the key to financial success is proper management of the entire revenue cycle. At Practice Provider, we have helped many practices to become more profitable with our unique, integrated approach to managing the billing cycle. With our services and ongoing consultation, you can achieve maximum reimbursement, receive prompt payments and retain the revenue you earn even during audits.
Benefits of Practice Provider's medical billing services include:
Increased revenue generation
With our help, you can process claims faster, manage denials efficiently and enjoy an industry-leading first pass claims resolution rate of 99 percent.
Increased practice efficiency
Practice Provider handles all of your billing-related paperwork and phone calls so that you can spend more time working with patients. We take care of everything, from submitting claims to pursuing outstanding balances.
Access to coding specialists
Our billing specialists are also Certified Professional Coders. They have a full knowledge of the best coding practices for your specialty, as well as industry regulations and insurance requirements. The Practice Provider team is also committed to staying inthe-know with regard to any and all changes that affect coding and billing.
Unmatched coding accuracy
Our custom-designed, specialty-specific billing solutions streamline the coding process to lower your billing error rate, maximize reimbursements and reduce denials.
Compliance with laws and regulations
Practice Provider's billers abide by all applicable laws, regulations and other requirements. We also stay up-to-date on all of the latest developments in healthcare law, and we promptly inform you of any changes that may impact your business in the future.
Reduced administrative overhead
Our comprehensive medical billing services are much more affordable than an in-house billing staff. Furthermore, with Practice Provider, your billing will be handled by skilled professionals who have years of experience working with practices of all sizes and specialties.
Insightful financial analysis
Our technology solutions offer valuable insight into your financial standing by allowing you to monitor all of your practice's most important business and clinical metrics. With this information, you can easily identify opportunities for improvement and increased revenue generation.
Reliable cashflow
Practice Provider's billing solutions offer a faster payment turnaround, increased collection rate and reduction in bad debt.
Consultation and support from industry experts
In addition to industry-leading billing solutions, Practice Provider guarantees ongoing support to every client. Our industry experts will not only help you install the necessary software, but we will also:
Customize our solutions to meet your individualized needs.
Help you integrate your billing infrastructure with the other systems in your practice.
Identify and resolve problems with continuity.
With Practice Provider, inefficient billing and coding errors are a thing of the past. Contact us today and start enjoying streamlined, worry-free medical billing that maximizes revenue and minimizes risk.